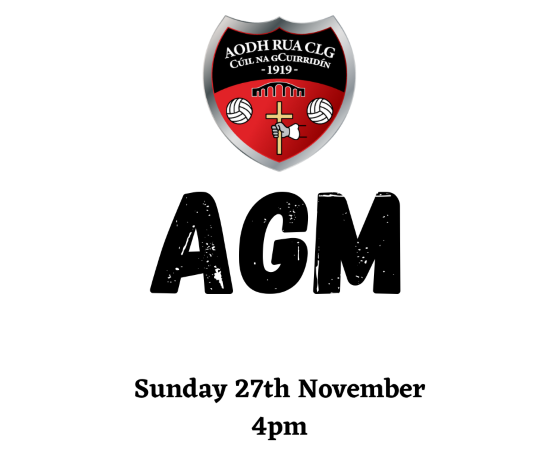 November 27 @ 4:00 pm - 6:00 pm Red Hughs GAA
A Chara,
Notice is hereby given that the Red Hughs GAA/Aodh Rua CLG Club Annual General Meeting for 2022 will take place on Sunday the 27th of November at 4.00pm in the Clubhouse.
Officer Nomination and Motion papers can be obtained by contacting the club secretary via text on 0877 647168, via email: secretary.redhughs.donegal@gaa.ie or on the Downloads section of our website.
**The Nomination & Motion papers must be returned to the secretary on or before Sunday the 13th of November 2022.
** Only Full Members, whose membership fees are paid up to date in accordance with Rule 6.2, and who are not suspended or disqualified under this Constitution and Rules or the Official Guide, shall be eligible to vote at a General Meeting.
Is mise, le meas,
Caitlín Bhán Uí Cheallaigh.
Runaí.
Aodh Rua CLG,
Cúil na gCuirridín.
Share this Event